Fencing with up to 25 YEARS guarantee

At Nailed It Fencing we provide our customers with professional fence installation in Huntingdon and surrounding areas. Our reliable fencing contractors work with a vast array of different fencing and gating solutions, ranging from residential to commercial projects. We have built a fantastic reputation by providing excellent service and only using premium quality products, that come with a 25 year guarantee.
If you would like to find out more about which fencing solution is right for your outdoor space or simply get a quotation, contact our team today.

Types of fencing our Huntingdon team can install:
High-quality timber and metal fencing
Acoustic fencing
Nailed It Fencing are specialist fence, gate and decking installers servicing the whole of Huntingdon and surrounding areas.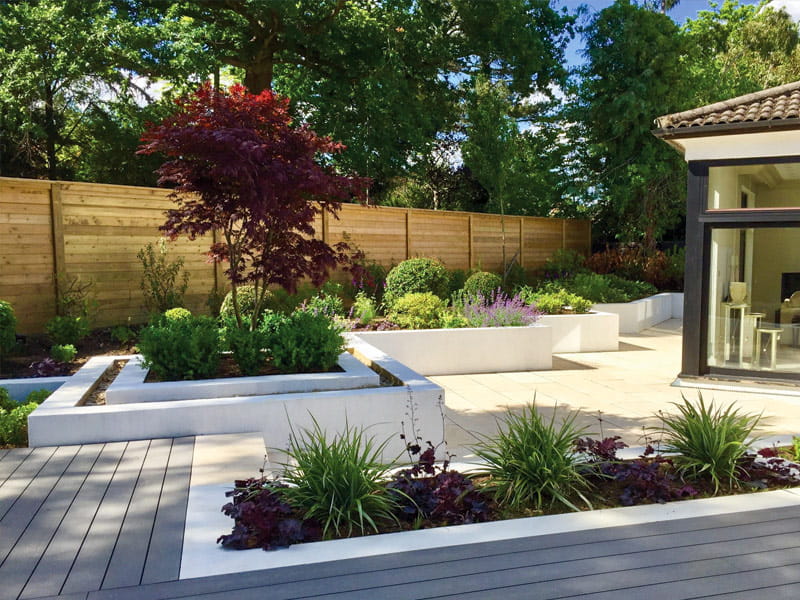 Expert fence installers in Huntingdon
At Nailed It Fencing we offer our fence installation services to customers in Huntingdon and other nearby towns and villages. Our experienced installers are all safety approved, providing reliable service by sticking to health and safety regulations when building your new fence.
We specialise in installing durable, long-lasting, and rot-resistant fencing that demands minimal maintenance. The fencing products we use are supplied by the leader of UK's market – Jackson's Fencing, who also gives the materials a 25 year guarantee. This approach allows us to uphold exceptional quality standards in our projects, providing our customers with peace of mind, when it comes to their newly installed fence.
To get a quotation and learn more about our Huntingdon fencing services, contact our friendly team today.
Our Frequently Asked Questions
How do I get a quotation for my project with Nailed It Fencing?
You can call our team and speak to us today or fill out an easy enquiry form. After learning more about what you are looking for, we will be able to give you an accurate quotation.
Do I get a guarantee for my fence?
Yes, our suppliers Jacksons Fencing give our products a 25 year guarantee for fencing and gating solutions, as well as the landscaping and decking products.
What areas does Nailed It Fencing team cover?
We take on jobs in Cambridge, St. Ives, St. Neots, Huntingdon and the rest of Cambridgeshire. However we are very flexible, so don't hesitate to call our team to discuss your area.
How much maintenance does my fencing require?
Fencing that we install requires very little maintenance. It is made out of quality pressure treated wood and non-rust fastenings, making it a long-lasting and practical addition to your garden.
What other services do you offer in Huntingdon?
Our experienced installers provide a variety of services to elevate the appeal and security of your property. We offer a variety of services such as:
Does my fencing require gravel boards?
Gravel boards are typically constructed from either timber or concrete and are positioned between your fencing panels and the ground. By acting as a barrier, gravel boards offer additional protection to your fence panels, shielding them from damp ground and debris. The inclusion of gravel boards effectively prevents moisture buildup, a common cause of premature rot and mold growth in fencing. This added layer enhances resistance against insects, mold and rot, all while helping prolong the lifespan of the fencing.
Looking to get new fencing or gates installed?