fencing with up to 25 YEARS guarantee

At Nailed It Fencing, we provide our customers with professional installation of high-quality hit and miss fence panels in Cambridgeshire and surrounding areas. Our rot and insect-resistant modern fencing solutions will help you create a unique style in your garden and provide your property with improved privacy. You won't need to worry about the longevity of our products as they come with a 25-year guarantee from Jacksons Fencing.
From our initial consultation to the finished fencing project, our professional team of fence installers will ensure that you get the new hit and miss garden fencing, that adds value to your garden.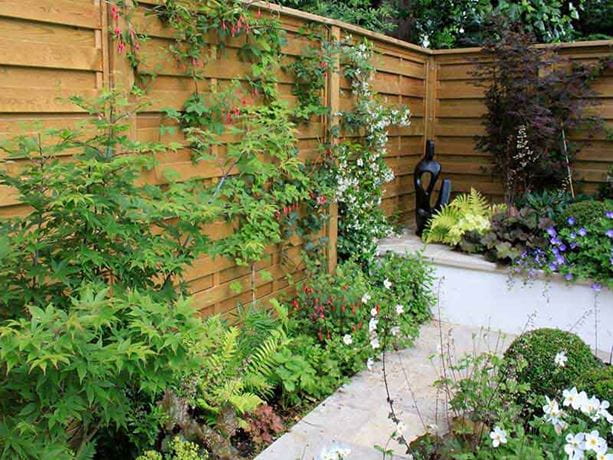 What is hit and miss fencing
The so-called Hit and miss fence panel style earns its name from the construction process used to install it. Fence panel boards are fixed on both – the back and the front, overlapping each other in an alternating pattern. The hit and miss fence panels are supported by vertical battens, thus creating a durable fence that looks beautiful on both sides. This way both you and your neighbour get to enjoy a stylish garden boundary.
Hit and Miss fencing is a perfect solution for windy areas, as the gaps between alternately fixed panels allow the wind to pass through without causing damage. The pales in both horizontal and vertical types of hit and miss fencing also allow the light to pass through, keeping your garden bright, all while providing increased privacy.
Benefits of Hit And Miss Fencing
A stylish fence on both sides
Hit and miss fencing provides an ideal solution for properties sharing a property border with neighbours. Many traditional types of fencing can look visually appealing on one side, but lack on the other, meaning that one of the properties will have a slightly different-looking fence in their garden. However, this problem can be easily solved with hit and miss fence panels. Because it is built with alternately fixed panels on both sides, the fence looks the same on both sides. This way both you and your neighbour will get to enjoy a beautiful and durable contemporary fence.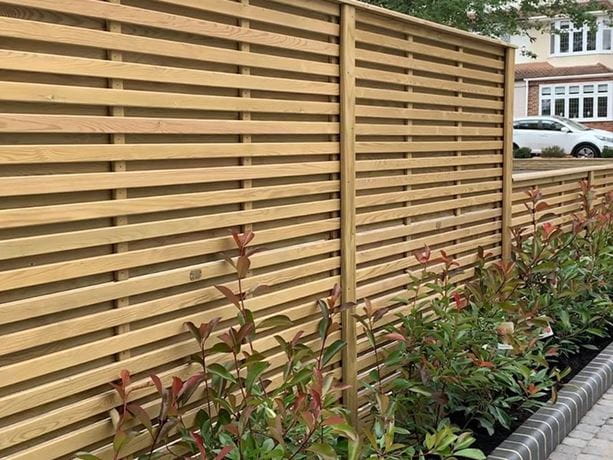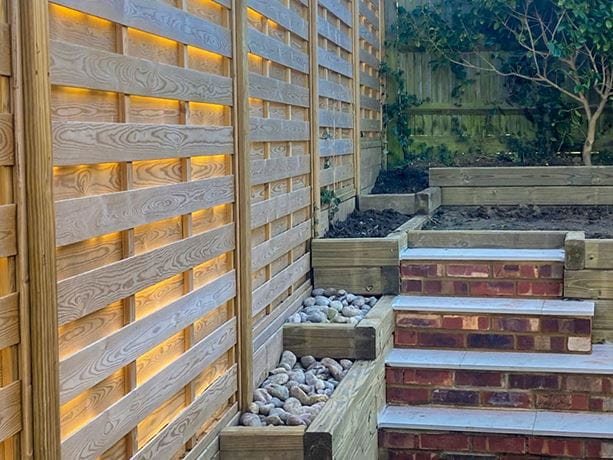 Reliable wind resistance
The design of hit and miss fences makes them more durable and resistant to poor weather conditions, such as strong gusts of wind. The spaces between the panels in your fencing allow the wind to pass through with minimal resistance, resulting in less force exerted against the panels. Our professional fence installers also ensure that your fencing is built to last, as we at Nailed It Fencing pride ourselves on the outstanding quality we provide to our clients. So you can rest assured that your fencing offers privacy to your home while still permitting airflow.
To learn more about the fencing we offer, call or enquire today.
Longer life fencing solution
Unpleasant weather conditions, strong winds and constant damp, and many other factors can make fencing panels deteriorate and rot at a quicker pace. It can also be affected by the materials used when building a fence. At Nailed It Fencing we exclusively use pressure-treated timber to ensure a rot-resistance and longevity of your fence. To secure the fences, we use rust-resistant steel fastenings, meaning that you won't see any rusty screws or nails in our work.
To give you complete peace of mind about your investment in high-quality fencing, our supplier Jacksons Fencing provides a 25-year guarantee to ensure the quality of Hit and Miss fencing products.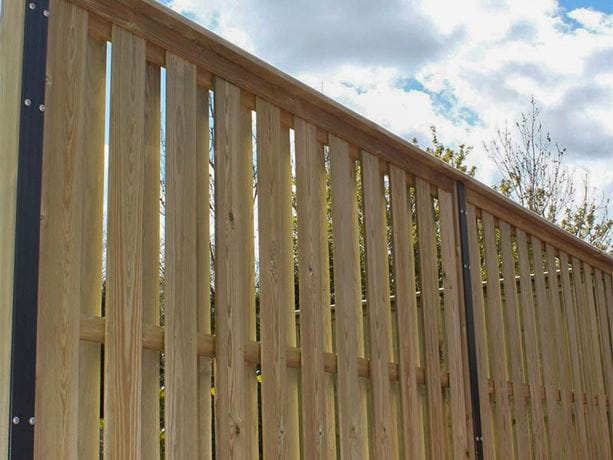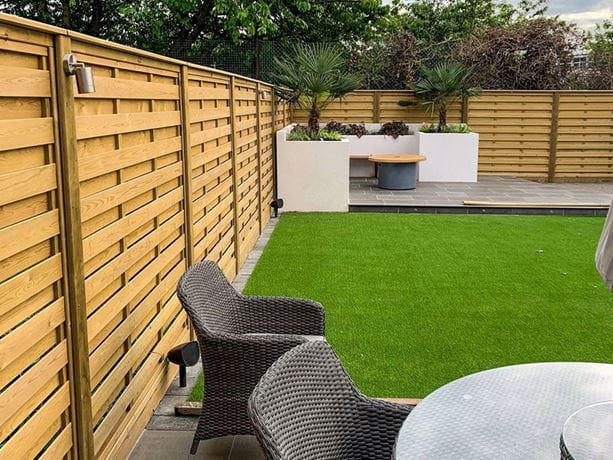 Contemporary yet versatile appearance
Hit and miss fencing can be easily adapted to any outdoor design, be it a traditional rural garden or a modern suburban haven. Its clever design provides you with privacy without blocking the daylight from coming through, making sure your garden stays bright and light. The gaps between fencing panels also offer great support for climbing plants, thus making it very easy to blend parts of your fence into the rest of your garden landscaping.
Hit and miss fencing will be more than just a property barrier, it will become a great feature of your garden providing you with privacy, light, and a beautiful contemporary appearance.
Types of hit and miss fencing: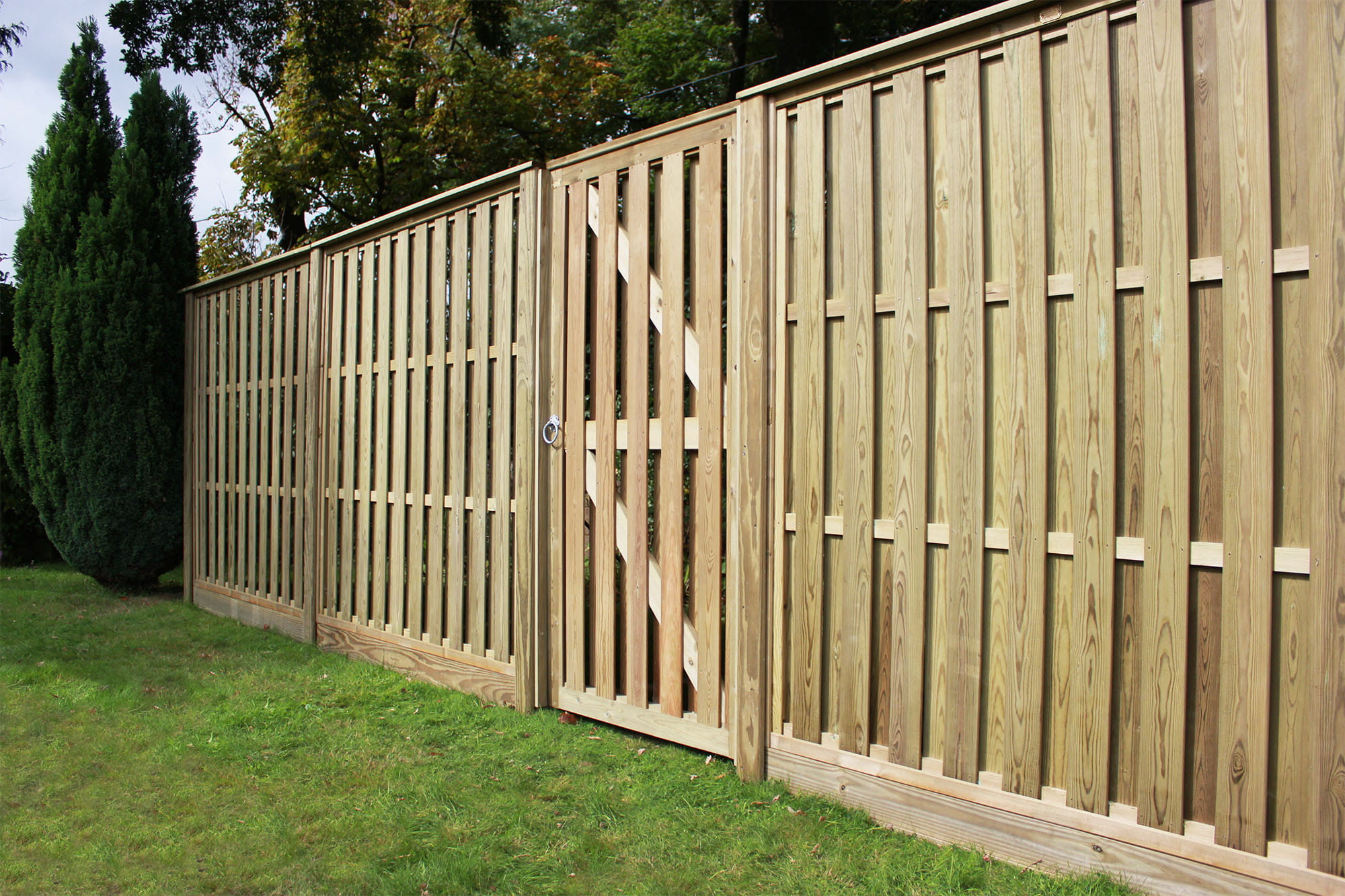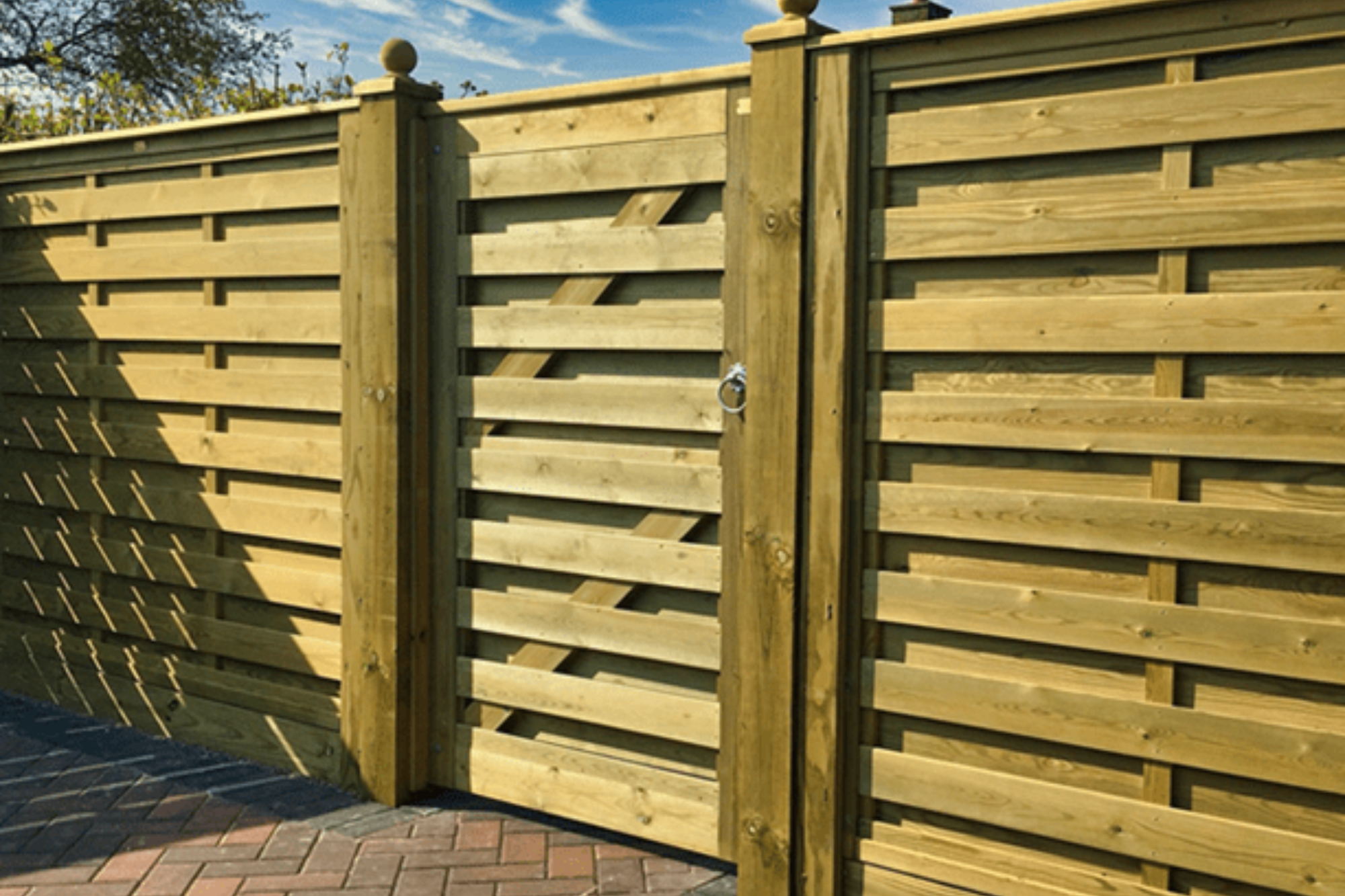 How do I get a quotation for my project with Nailed It Fencing?
You can call our team and speak to us today or fill out an easy enquire form. After learning more about what you are looking for, we will be able to give you an accurate quotation.
Do I get a guarantee for my contemporary fencing?
Yes, our suppliers Jacksons Fencing give our products a 25 year guarantee for fencing and gating solutions, as well as the decking and landscaping products.
What areas does Nailed It Fencing team cover?
We take on jobs in Cambridge, St. Ives, St. Neots, Huntingdon and the rest of Cambridgeshire. However we are very flexible, so don't hesitate to call our team to discuss your area.
How much maintenance does my fencing require?
We install fencing, that requires very little maintenance. It is made out of quality pressure-treated wood and non-rust fastenings, making it a long-lasting and practical addition to your garden. 
What types of landscaping services do you offer?
Here at Nailed It Fencing we help our clients by building patios, decking, rockeries, other wooden structures and slab work; adding water features or composite installations to their garden; installing artificial grass, gravel and stone areas. We also offer garden redesign services.
What types of decking do you offer?
We offer installation of composite decking and timber decking projects for your outdoor space. The entire process of decking installation is seamless and non-destructive, making it so you can enjoy your new decking.
Looking to get new fencing or gates installed?