high quality protective fencing
25 YEARS guarantee

At Nailed It Fencing, we supply our clients with professional deer fencing installation in Cambridge and other surrounding areas. Our high quality fencing products require little maintenance, because of their corrosion and rust resistant qualities, making them a great solution to protect your property or farm land from deer and rodents.
Our fencing team is highly skilled and experienced, making the installation process stress-free and efficient – from the initial consultation all the way to the finished product.

Our Deer Fencing Qualities:
Wire mesh fencing types 1-4 are coated with Galfan, zinc and aluminium alloy, making them more resistant to corrosion and rust.
Galvanised wire field fences ensure durability and longevity.
Durable straining line wires to keep the fencing taut and strong.
Economic and long-lasting with 25 years guarantee.
Reducing the risk of deer and rodents entering your property.
Nailed It Fencing are specialist fence, gate and decking installers servicing the whole of Cambridgeshire.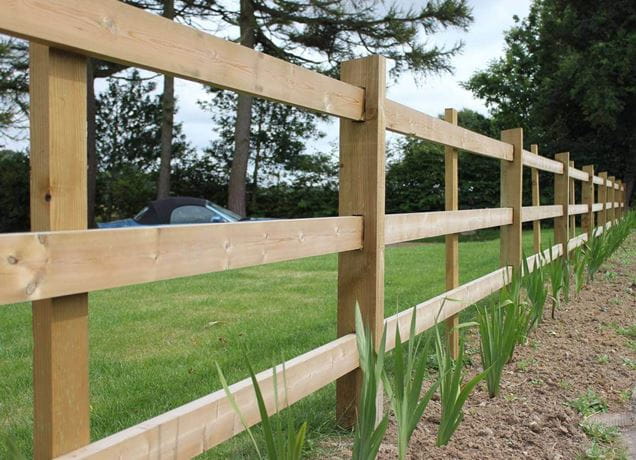 Corrosion Resistant Deer Fencing
At Nailed It Fencing we provide our customers with premium quality, corrosion resistant deer fencing. This type of fencing protects you and your property by keeping out deer and other rodents, which can often carry ticks and tick-borne diseases. Our deer fencing systems create a durable barrier, which helps keep your plants and garden healthy and protected from the damage caused by wild animals. With the 25 year guarantee that our fencing products come with, you can rest assured that your deer fencing will be a long-lasting and low maintenance solution.
To find out more information and get a quotation for our deer fencing installation, call 01480 880199 today.
Our Frequently Asked Questions
How do I get a quotation for my project with Nailed It Fencing?
You can call our team and speak to us today or fill out an easy enquiry form. After learning more about what you are looking for, we will be able to give you an accurate quotation.
What damage can deer cause in my garden?
Deer can damage tree bark, which is especially harmful to younger trees. They can also eat flowers, vegetables and any other foliage in your garden.
What properties benefit from deer fencing?
Properties varying from residential to agricultural, and even commercial, can benefit from deer fences. If your property is based in close range with a field, forest or another type of open ground, which is home to deer, rabbits and other wild animals, creating a fixed barrier between the mentioned areas and your property will make it difficult for deer to access your garden.
Do I get a guarantee for my fence?
Yes, our suppliers Jacksons Fencing give our products a 25 year guarantee for fencing and gating solutions, as well as the landscaping and decking products.
What areas does Nailed It Fencing team cover?
We take on jobs in Cambridge, St. Ives, St. Neots, Huntingdon and the rest of Cambridgeshire. However we are very flexible, so don't hesitate to call our team to discuss your area.
Looking to get new fencing or gates installed?